Hillsborough stories: Gerard Bernard Patrick Baron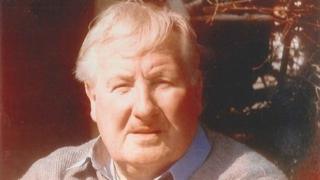 Gerard Baron, a retired postal worker from Preston, was the oldest person to die at Hillsborough. He drove to the match with his son, Gerard Martin Baron,
This is the full statement to the inquests read by his son Gordon Baron:
Mr Baron's other son, Gerard Baron Jr, also provided a pen portrait of his father.
I make this statement to the inquests on behalf of my sisters and myself in relation to my father, Gerard Baron, who lost his life in the disaster at Hillsborough Football Stadium, Sheffield, on 15 April 1989, aged 67.
On behalf of my sisters and myself, I would like to say thank you for allowing us to say a few words about our Dad.
Dad was born in Preston and as a schoolboy he went to St Joseph's Roman Catholic School. He was an altar boy, together with many of his brothers. We have been told that families came to our church from other parishes just to see the Baron brothers on the altar.
While at school, he loved football and cricket, and played for St Joseph's in both sports.
On leaving high school, he worked as a tailor at the police headquarters in Hutton near Preston. When World War II arrived, he enrolled in the RAF and served in Burma.
After the war, he worked for the Royal Mail in Preston in the sorting office. He worked hard to support his wife and children, and eventually worked his way up to become an inspector.
Married with children
After the war, he married our mother, Winifred, sadly deceased, and together they brought up seven children: five girls, Catherine, Monica (deceased), Jean, Margaret and Winifred; and two boys, Gordon and Gerard.
Dad spent a lot of time with his children. In between shifts, he often took us on walks through the Bluebell Woods, through farms and down to the River Ribble, where we had hours of fun skimming stones.
On the way home, we would pick bluebells for our mother. It wasn't illegal then.
As we all got older and married, we gave him 16 grandchildren whom he was very proud of.
My dad and my brother were loyal Liverpool supporters, but I supported Manchester United, so there was a lot of rivalry in our house on Saturday afternoons. We would watch football and, if Liverpool scored, Dad had a roar of excitement that almost shook the house. Then, after the game, he would wait for all the results to check his coupons.
Dad's younger brother, Kevin, played for Liverpool and was fortunate to play in the 1951 Cup Final at Wembley against Arsenal, so the Liverpool team is in our family's blood.
Dad loved to watch Liverpool, but also football in general, along with cricket. He was in good health and he enjoyed walking, and often walked for miles. He used to walk with our dog, Nipper. You would see them walking back up the road and Nipper was always plodding behind, like he had been run ragged, and he probably had.
He loved to mess about in the garden, and then he would sit there in the summer sun listening to the radio.
'Loved Rigsby'
He loved comedy programmes, 'Rising Damp' being one of his favourites. And he laughed at the exploits of Rupert Rigsby.
We would always find him with his head stuck in the paper doing a crossword with his glasses halfway down his nose.
He was a non-smoker all his life, but he did like a pint of Boddington's bitter. He would often take his brother Terry, who was not well, out for a drink, and more often than not it would be to a Boddy's pub.
He was an intelligent man; he had integrity. He was a hard-working man, a family man. Although nothing is certain in life, we feel Dad has been denied many more years with his family.
Last year, I was in Croston, near Preston, when a gentleman approached me and asked if I was related to Gerry Baron, who worked at the post office. He spent half an hour talking about Dad, how people liked and had a lot of respect for him.
When I left, he said to me, "Your dad was a damn good bloke." We think that sums up our Dad, a damn good bloke.
This is only a small amount of what we could say about our Dad. We hope the stories we have shared have given you a picture of what he was like.