European musical chairs in Yorkshire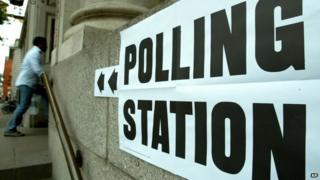 As we head towards the European Parliamentary elections later this year it might be useful to reflect on the remarkable game of MEP musical chairs in the Yorkshire and Humber constituency since the last polls.
There's been such an unprecedented round of resignations, defections and heated rows that of the six elected in 2009 just two representing the party they stood for at the time remain in their seats.
Labour's Linda McAvan and Conservative Timothy Kirkhope are the survivors.
Five years ago when the seats were shared under the proportional representation system election used by the European Parliament, they were joined in Brussels and Strasbourg chambers by another Conservative, a Liberal Democrat and one each from UKIP and the far-right BNP.
Tory defection
The first change came in 2010 when Edward McMillan-Scott, a former leader of the Conservative group in the European Parliament, fell out with his party and defected to the Liberal Democrats.
He objected to David Cameron insisting that the Conservative MEPs join a new alliance of other European MEPs which he considered to be too far to the right.
He was welcomed by Nick Clegg himself at the Liberal Democrats spring conference.
Within months his Liberal Democrat MEP colleague in Yorkshire, Diana Wallace, announced her intention to resign for health reasons.
It was a move that generated more headlines in British newspapers than her previous announcements as an MEP when it was discovered that she intended to keep the post "in the family".
Under the proportional representation system, resignation does not trigger a by-election.
Instead the seat is passed on to the next candidate on the list nominated by their party at the previous election.
Stewart Arnold was the next name on the list. He also happened to be Diana Wallace's husband.
Faced with headlines that used the word "nepotism" he stood aside. It led to what must have been an interesting phone call from Liberal Democrat HQ to the third on the party's list as public health researcher Rebecca Taylor suddenly discovered she was an MEP.
Godfrey's bloomers
Meanwhile, all was not well at UKIP. Godfrey Bloom had been re-elected for a second term as MEP in 2009 but his increasingly eccentric public statements were worrying his party leader Nigel Farage.
He really had to go after he gave a speech suggesting the UK could not afford to give international aid to places like "Bongo Bongo Land" and later joked that women who neglected housework and did not clean behind the fridge were "sluts".
He is now sitting as an independent and has announced he will not be standing again.
Meanwhile there have been few jokes cracked by the far-right BNP.
In a surprise surge of support in Yorkshire, Andrew Brons scraped in as the party's first MEP at the 2009 count. A couple of hours later it was announced he would be joined by party leader Nick Griffin who took a seat in the neighbouring North West region.
The unity and smiles did not last very long. For the past three years a largely unreported war of words has taken place between the two of them, played out largely on obscure right wing websites.
The final clue as to how badly things were going was contained in a campaign waged through huge billboards which appeared throughout Yorkshire.
The posters, commissioned by Mr Brons, featured a cartoon picture of the famous cinema scene where Steve McQueen jumps a motorbike over a barbed wire fence.
There was little comment, other than the words "The Great Escape".
Andrew Brons has now set up his own party on the far right. Even he says it hasn't got many members.