Bravery award for Christos XXII tug crew rescue leader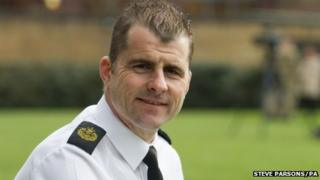 A seaman who helped prevent an "environmental disaster" off the coast of Devon has been decorated in the latest round of military honours.
Chief Petty Officer Neil Halsey led the Royal Navy's three-man team that prevented the Christos XXII tugboat from sinking off Torbay in 2013.
The tug, which was carrying 200 tonnes of diesel, collided with the boat it was towing.
CPO Halsey will receive the Queen's Commendation for Bravery.
The eight-strong crew of the tug was rescued.
CPO Halsey, from Portsmouth, said: "Three of us got into our sea boat and took some equipment over to Christos XXII.
"When we got there she was lolling around in the sea and we found out the engine room hold was rapidly flooding.
"We found that there was 200 tonnes of fuel oil on board - the environmental damage that would have happened to the Torbay coast and the surrounding area would have been a horrible thing."
The vessel was later taken to nearby Portland Harbour and repaired.
Peter Davies, from Brixham Coastguard, described the efforts at the time as a "success story which managed to avert an environmental disaster".
The decommissioned Moto Vessel Emsstrom, which was being towed by the Christos, gradually sank off Hope's Nose.