Stop Huntingdon Animal Cruelty campaigner in blackmail plot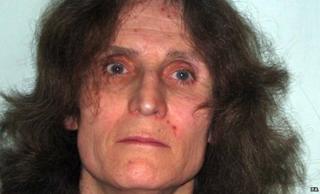 A woman has been found guilty of being part of a blackmail plot against customers of an animal testing company.
Debbie Vincent, of Croydon, conspired with members of Stop Huntingdon Animal Cruelty (Shac) to target Cambridgeshire firm Huntingdon Life Sciences (HLS).
Winchester Crown Court heard the Hampshire-based group published names of firms linked to HLS, knowing they would be targeted by activists.
Vincent was released on bail until sentencing on 17 April.
During the trial, the court heard that protesters targeted suppliers and customers of HLS, accusing staff members of being paedophiles, sending incendiary devices, posting sanitary towels claimed to be infected with Aids and causing criminal damage to people's homes and cars.
'Threatening and intimidating'
In one case, members of the conspiracy dug up an urn containing the ashes of the mother of the chairman of one of HLS's suppliers, Novartis.
The prosecution said the aim of the campaign was to put HLS out of business through cutting off its suppliers by creating a "climate of fear".
The court heard that Vincent, 52, of Pampisford Road, was a "trusted" member of Shac and an "insider" who worked along the masterminds of the campaign, Greg and Natasha Avery, in Little Moorcote, near Hook.
Her involvement, from November 2001 to August 2011, became more substantial following the jailing of the Averys and other members of the group in January 2009.
Following the verdict, senior crown prosecutor Alastair Nisbet said: "The prosecution did not allege that Debbie Vincent herself had committed any of the direct action offences, but the jury has found her guilty of knowingly being involved in an agreement with others to pursue the objective of Shac by such threatening and intimidating actions."