Scrapping councillor pensions 'a kick in the teeth'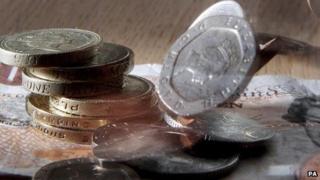 A decision to scrap pensions for councillors in England has been described as "a kick in the teeth" by the Local Government Association (LGA).
Access to the taxpayer-funded packages will be abolished from 1 April, Local Government Minister Brandon Lewis has confirmed.
LGA chairman Sir Merrick Cockell said the move was "perplexing".
Mr Lewis said the change was necessary to ensure the system was fair and sustainable.
Councillors elected from 1 April onwards will not be entitled to join the Local Government Pension Scheme and existing councillors will have their policy terminated at the end of their current term of office.
The LGA said the move created a "double standard" as councillors in Scotland, Wales and Northern Ireland will still have access to a pension.
Sir Merrick said councillors sacrificed working hours and family time in order to carry out their role.
"It is perplexing that ministers who have been busy adding to the workload of councillors by transferring functions from central to local government are now arguing that those same councillors should be classed as volunteers," he said.
"Fair remuneration is important so that people from all walks of life can afford to stand for office.
"Otherwise, we risk local government becoming the exclusive preserve of a privileged few who have the luxury of time and money to spare.
"Those who give their time and efforts to take on this level of responsibility should be no less entitled to a pension than an MP."
But Mr Lewis insisted the changes were necessary to provide a fair deal for public service workers and taxpayers.
He said: "The reforms ensure that local government pensions are fair, affordable and sustainable in the long term, particularly in the light of changing demographics, and are justifiable to taxpayers who foot the bill for employer contributions."
The proposal was first made in 2012 before a period of consultation.
The LGA said only two responses were from members of the public objecting to councillors being part of the local government scheme.