Oxford research aids London and Berkshire hospital ward care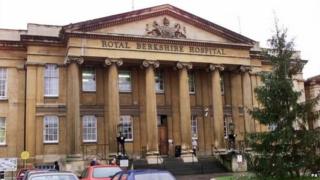 Research by the University of Oxford is being used to improve patient care on hospital wards in London and Berkshire.
Videos of patients and families recounting their experiences were used to trigger discussions between doctors, nurses and their patients.
As a result, a raft of minor changes are being trialled at Royal Brompton & Harefield Trust in Chelsea and the Royal Berkshire Trust in Reading.
The changes include installing clocks in sight of intensive care beds.
This was after researchers discovered patients often had no sense of what time of day it was.
The wards are also issuing V-shaped pillows to recovering patients and better information about their treatment.
Lead researcher Dr Louise Locock, of the Health Experiences Research Group at the University of Oxford, said: "The challenge is to find ways of enabling organisations to learn from this evidence, to move beyond gathering data and really use patient experiences to improve care."
Dr Caroline Shuldham, director of nursing and clinical governance at Royal Brompton & Harefield, said: "What the process does is allow people - staff and patients - to see through each other's eyes a bit.
"The big thing for me was that patients felt they were being listened to."