US hacking accused Lauri Love 'should stay in UK'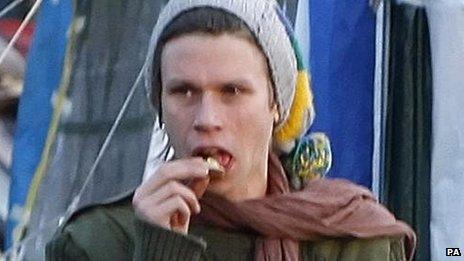 Lawyers for a British man charged with hacking into US government computer servers say they will "vehemently oppose" any attempt to extradite him.
Lauri Love, 28, of Stradishall, Suffolk, is accused of breaking into Federal Reserve computers.
The indictment was revealed at Manhattan federal court on Thursday.
His solicitor Karen Todner, said he was also under investigation by the UK National Crime Agency and it was hoped all matters be concluded in the UK.
"If there is an extradition request from the United States it will be vehemently opposed," she said.
"We believe that if Mr Love is to face charges that they should be, and will be, in the UK."
The offences he is accused of carry a potential penalty of up to 12 years in prison, the Federal Bureau of Investigation (FBI) said.
US attorney Preet Bharara alleged Mr Love was "a sophisticated hacker who broke into Federal Reserve computers, stole sensitive personal information, and made it widely available, leaving people vulnerable to malicious use of that information".
It is claimed the offences date from October 2012 to February 2013, when Mr Love allegedly tried to secretly infiltrate the New York Federal Reserve Bank's computer servers in order to steal non-public information and then post that information on certain websites.
He allegedly worked with "other hackers around the world to gain access".
According to the indictment, in October 1012: "Mr Love used his unauthorised access to locate and steal certain confidential information residing on the Federal Reserve servers, including the names, email addresses, and phone numbers of users of the Federal Reserve computer system.
"Mr Love then disseminated that information publicly by posting the information to a website that previously had been hacked and that he controlled."
George Venizelos, head of the New York office of the FBI, said: "Cyber-crime knows no boundaries and justice will not stop at international borders."
Mr Love is accused of breaching the systems to steal "massive quantities" of confidential data, resulting in millions of dollars of losses.
He was arrested by officers from the UK's National Crime Agency (NCA) under the Computer Misuse Act (CMA), in October last year, and later charged by US authorities in New Jersey.
Under the CMA, individuals can be arrested for launching attacks from within the UK against computers anywhere in the world.
Related Internet Links
The BBC is not responsible for the content of external sites.