Marine conservation zone hope for six south coast sites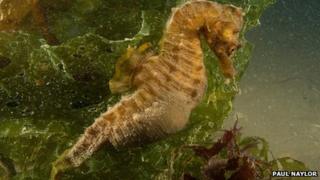 Six areas off the Hampshire and Isle of Wight coasts have been proposed as marine conservation zones (MCZs) by the government.
The zones are put in place to protect species, including seahorses, oysters and jellyfish, from trawling.
The sites, which include The Needles, were recommended for designation last year but not accepted.
Defra now plans to gather data about each site before announcing a final list at the start of next year.
Also among the sites proposed for protection are Offshore Overfalls, Bembridge, Norris to Ryde and Yarmouth to Cowes.
The sixth site is Utopia, a pupping ground for tope sharks about 12 miles (20km) east of the Isle of Wight.
Last year, of the 127 sites that were proposed, 27 were designated.