Cassandra Hasanovic 'failed' by Sussex Police and CPS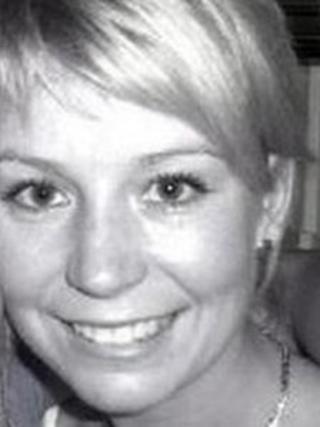 A mother who was stabbed to death in front of her young children was failed by the Crown Prosecution Service (CPS) and police, an inquest has found.
Cassandra Hasanovic, 24, was murdered by her estranged husband Hajrudin in July 2008.
The jury at the inquest in Chichester returned a verdict of unlawful killing and criticised the CPS and Sussex Police for failing to take steps to safeguard her life.
Hasanovic was jailed for life in 2009.
The Serbian, 34, attacked Mrs Hasanovic, who was known as Cassie, outside her mother's home in Bognor on 29 July 2008.
He was facing deportation at the time of the killing and feared losing a custody battle for the children.
Mrs Hasanovic's mother, Sharon De Souza, told the inquest her daughter gave Sussex and Kent police forces information about where her husband, who lived in Dover, was working and living.
But despite telling them he was repeatedly breaching a non-molestation order imposed by the courts in 2007, no-one seemed to be doing anything to catch him, she said.
The inquest heard, in fear for her life, Mrs Hasanovic decided to leave her mother's home in Bognor Regis and go to a women's refuge.
She had asked police for an escort to the refuge but the request was refused.
As her mother started the car with Mrs Hasanovic and her children in the back, Hasanovic suddenly appeared.
He then grabbed his wife, pulled her across one of the children and into the street, where he repeatedly stabbed her with a large kitchen knife.
'Watershed moment'
Following the inquest verdict, West Sussex Coroner Penelope Schofield said she would be writing to the Association of Chief Police Officers, Sussex Police and the CPS to recommend information on domestic violence cases be shared across forces.
Jaswant Narwal, chief crown prosecutor in CPS South East, said: "It is now clear that there were shortcomings in the way in which we dealt with Cassandra's case [in 2007].
"Since that time, the CPS and the criminal justice system as a whole have seen significant changes in the way we prosecute domestic violence and sexual offences."
Det Ch Insp Pierre Serra said the murder was a "watershed moment" for Sussex Police and the force had already learnt a number of "important lessons" about how it dealt with domestic abuse.
"We continue to express our sincere condolences to Cassie's family who have suffered this tragic loss of a mother and daughter," he said.
"Sussex Police acknowledges the verdict of the jury in this case and awaits the Coroner's letter highlighting points raised in the inquest."