Survivors for Peace: Colin Parry charity faces closure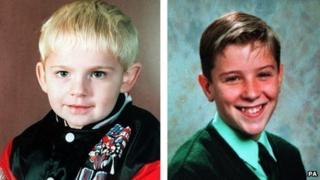 A programme that supports victims of terrorism is facing closure at the end of April due to a lack of funding.
The Survivors for Peace programme was set up after the 9/11 attacks in America and the 7 July London bombings.
It forms part of Foundation for Peace, set up by Colin Parry, whose 12-year-old son Tim was killed alongside three-year-old Johnathan Ball in an IRA attack in Warrington in 1993.
Survivors for Peace, set up 12 years ago, employs three people.
It is based in Warrington and costs about £150,000 a year to run.
PM plea
It relies on grants and public donations to support people dealing with trauma and helps about 500 people with issues including post-traumatic stress.
Mr Parry said: "The (Foundation for Peace) charity has nearly 20 years of experience in fundraising so doesn't need to be told to search for grants on the internet.
"What is needed is political responsibility and accountability and the prime minister should personally intervene."
Labour MP Dame Tessa Jowell asked David Cameron to guarantee long-term support for the charity during Prime Minister's Questions.
Mr Cameron agreed to look into the "unique charity", adding "it does an extraordinary job in supporting victims and families".