Murdered Cassandra Hasanovic 'unravelled in fear' of husband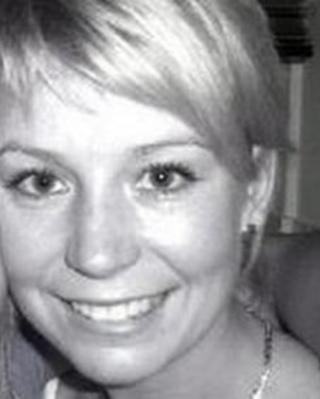 A woman murdered by her estranged husband had been "unravelling in fear" about what he would do to her, an inquest has heard.
Cassandra Hasanovic, 24, was being driven to a women's refuge when her husband Hajrudin Hasanovic stabbed her to death in front of her two children.
Her mother Sharon De Souza said Hasanovic hauled her daughter over one of the children and out of the vehicle.
Hasanovic, then 34, was jailed for a minimum of 18 years in May 2009.
The inquest jury in Chichester heard Mrs Hasanovic was attacked outside her mother's home in Bognor on 29 July 2008.
During the trial, Serbian-born Hasanovic was described as a "paranoid and jealous" partner who turned his wife being bright and bubbly to a "petrified" young woman.
He was facing deportation at the time of the killing.
Fled to Australia
Mrs De Souza said her daughter gave Sussex and Kent police forces information about where her estranged husband, who lived in Dover, was working and living.
But despite telling them he was repeatedly breaching a non-molestation order imposed by the courts in 2007, no-one seemed to be doing anything to catch him, she said.
Hasanovic was arrested on suspicion of attacking his wife after their marriage came to an end in May 2007.
Mrs Hasanovic fled to Australia but had to return to the UK to fight for custody of the children.
Mrs De Souza said her daughter's mobile phone had a direct line to the police and that a panic button had been installed in her home.
She said Hasanovic called her daughter continually and even made a friend request to her on Facebook shortly before he killed her.
She said Mrs Hasanovic had been frightened to go out on her own and would only let one of her children go into daycare because they had CCTV cameras and used codes to get into the building, so there was less of a risk of abduction.
She said her daughter felt like a "sitting duck" but could not go anywhere because Hasanovic had taken the children's passports.
"She kept saying to me, 'I know he's going to kill me mum'.
"His time with immigration was running out and she believed that was when he would do something because his situation was getting desperate.
"She was unravelling in fear and the refuge was offered."
Mrs De Souza said she believed the police should have given them help to get to the refuge safely but when they asked for help nothing was done.
The inquest continues.