Greater Manchester Police chief denies charge over gun death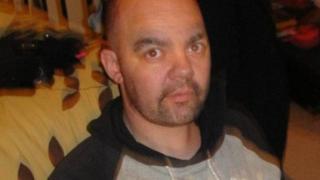 Greater Manchester's chief constable has pleaded not guilty to a health and safety charge after an unarmed man was shot dead by an officer.
Sir Peter Fahy, charged as a representative of Greater Manchester Police, did not appear at London's Westminster Magistrates' Court.
He was charged over the shooting of Anthony Grainger, during a police operation in Cheshire, in 2012.
The case is now due to be heard at Southwark Crown Court on 20 February.
Sir Peter is accused of failing to discharge a duty under the Health and Safety at Work Act 1974.
He was charged as the "corporation sole" for the force, a legal status that means he is a representative of Greater Manchester Police (GMP) but does not share criminal liability.
Robbery suspect
The plea was made on his behalf by Anne Whyte QC, representing the force.
Prosecutor Karen Robinson argued a crown court was the appropriate venue for the trial to be heard.
She said that an unlimited fine could be imposed if there was a conviction and it was found that the actions led to a death.
The GMP operation in which Mr Grainger was shot involved, armed officers stopping the Audi car he was in, in a car park in Culcheth.
A bullet fired by an officer passed through the windscreen and hit Mr Grainger.
It later emerged the unarmed father of two had been wrongly suspected of robbery.
The Crown Prosecution Service has said the marksman who killed Mr Grainger should not face charges for murder, manslaughter or misconduct in public office because a jury would be likely to accept he believed his actions were necessary.