River Thames flooding closes Sonning Bridge for second time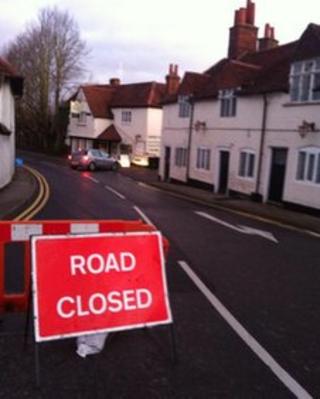 Sonning Bridge, which crosses the River Thames near Caversham, has been closed to traffic for the second time in a month.
Oxfordshire County Council said the bridge, which links Oxfordshire and Berkshire, had been shut due to flooding.
It was closed for two weeks in January for the same reason.
A petition for a third bridge in Reading attracted 3,600 signatures following the previous bridge closure.
A public meeting to discuss the possibility of a third bridge will be held by representatives from South Oxfordshire, Wokingham and Reading councils at Highdown School on Thursday.