New police approach to support prison abuse victims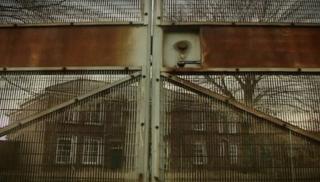 When the government of the day introduced the "short, sharp, shock" regime to youth detention centres, the then Home Secretary Willie Whitelaw said this: "These will be no holiday camps and I sincerely hope those that attend them will not ever want to go back there."
He could not have known how true that would be, but for very different reasons.
On Inside Out (BBC One HD, Monday 27 January 2014 at 19:30 GMT) we hear from men who as teenagers were either raped or sexually abused by two of their warders at Medomsley in County Durham.
Others claim they were physically abused from the moment they entered to the day they left.
They told us they couldn't report what was being done as they felt no-one at the institution would believe them.
Worse still, we heard from one former inmate who says on the day of his release he went to the police who told him to go away or he'd be rearrested and end up back in Medomsley.
No wonder it's taken three decades for allegations of systematic abuse to come to light.
Neville Husband who ran the kitchens was jailed for 10 years in 2003 for raping young men - police believe dozens of boys were victims over a 20 year period.
A store man, Leslie Johnson was given the same sentence for similar offences. Both have since died.
Now more than 140 men have come forward with claims they suffered at the hands of staff in Medomsley.
Half relate to sexual abuse and half to regular physical abuse meted out at Medomsley.
This time the police have a very different approach to those who have found the courage to break their decades of silence.
It's hard to underestimate how the trauma they endured has been compounded by bottling it up for so long.
Durham Constabulary has 70 detectives working on the case and the details of what the victims have been telling them is, in the words of Detective Superintendent Paul Goundry, "horrific".
He is determined that by coming forward the police will have dealt with them in such a sensitive way that "the place they find themselves in afterwards is better".
With more people coming forward all the time, a decision will be made later in the year about whether any criminal charges will be brought.
Inside Out approached one of the governors who was in charge of the centre when Neville Husband was carrying out his sex attacks within the prison walls.
In a statement Tim Newall said:
"During my time at Medomsley the regime became more focussed on the educational and resettlement needs of the young in custody, whilst retaining the core elements of work and physical education. We worked towards strengthening future opportunities for them when they left the centre.
"It came as a shock to me to learn many years later of the crimes of Neville Husband. I greatly regret that young men under punishment by the courts were subjected to serious abuse by my staff.
"We had measures in place to try to provide a safe place for trainees. We had a complaints and application system explained to trainees in their first week by me.
"I used to see them in their last week as well to check on their experience during their sentence and their future prospects. Senior staff and I visited all parts of the centre usually twice a day and in the evening and would regularly talk with trainees about their experience.
"I took daily applications from trainees. We had a very active Board of Visitors who also visited every part of the establishment at least weekly to make themselves accessible to trainees.
"All these measures were to provide opportunities to monitor the atmosphere and to enable trainees to ask questions and comment on their treatment.
"All such visits by me, senior staff and Board of Visitors would include going into the kitchen to check with staff on progress. The meal was always sampled in front of trainees by a senior member of staff.
"If I had had any suspicions about sexual abuse, or abuse of any kind, I would have taken action straight away. I dealt with much lesser staff disciplinary matters through the disciplinary code of the Prison Service and my staff knew I would not tolerate misbehaviour.
"Neville Husband was an outstanding catering officer - he was recognised nationally as the editor of the Catering News, he had innovated systems of publishing the menu a week in advance for trainees and developed a system of choice for them (the first catering officer to do so), and we never had complaints about the food (unusual in a custodial setting).
"Because of this I commented as I did in his annual reports about his performance as a cook and the team's delivery of good quality meals.
"I did not have a particularly close relationship with Neville Husband outside the centre. He was an award winning director of amateur dramatics and I took part in three plays in my three years at Medomsley.
"The plays took place in the premises of the church that I attended in Shotley Bridge. Throughout my service I have tried to be involved in community activities with my family.
"If staff knew about the abuse taking place in the centre I am very concerned that they let the abuse continue.
"All it would have taken was a word to one of the four other senior staff at the centre, members of the same union as the officers, for the matter to have been investigated by the police following a suspension of the officer concerned.
"I am very sad about the pain brought about by my staff during my time at Medomsley. If I had had any hint of what was happening I would have stopped it, suspending the staff involved and setting up a police investigation."
Inside Out can be seen on BBC One HD on Monday, 27 January 2014 at 19:30 GMT and for seven days on the BBC iPlayer.