'Rise' in Schmallenberg virus cases in South West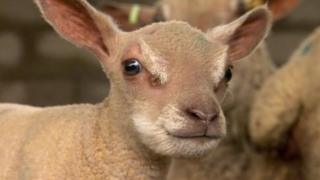 More cattle and sheep have been affected by the Schmallenberg virus in the south-west of England than previously thought, experts from the Duchy College have claimed.
Its researchers said vets had estimated nearly 60% of dairy herds and 42% of sheep had been affected.
But last July, a survey of more than 3,000 cattle and 2,000 sheep has shown 80% and 70% have tested positive.
The virus can lead to the livestock having stillborn or deformed offspring.
It is believed the virus, which was first detected in the south-west of England in March 2012, was carried by midges blown across the Channel and was then spread by native midges during summer 2012.
The Department for Environment Food and Rural Affairs (Defra) and the European Union paid the Rural Business School at Duchy College in Callington to carry out the research across the wider South West last July.
The college said many animals might have the virus but have no symptoms.