Devon and Cornwall Police records rise in sex offence reports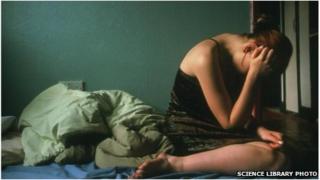 Recorded crime across Devon and Cornwall has fallen, but reports of sexual offences have increased by almost 12%, police have announced.
Devon and Cornwall Police said there had been a rise in reports of rape from 678 in 2012 to 712 in 2013 and of other sex offences from 1,244 to 1,389.
But, overall police said crime in 2013 had fallen by 2.6%, a reduction of 2,235 incidents.
The force welcomed the fall, but said work was needed in some areas.
Yvonne Traynor of the Rape & Sexual Abuse Support Centre said: "These figures indicate that more survivors of sexual violence feel confident in reporting to the police so the increase in figures is a positive reflection of the support survivors are receiving from most police forces.
"However, the numbers of women reporting to the police is still woefully low as only around 1 in 20 of our clients have reported, so more work needs to be done."
In 2012, 87,502 crimes were reported to the force compared to 85,267 in 2013.
Deputy Chief Constable Bill Skelly said: "These figures show Devon and Cornwall remains a safe place to live, work and visit.
"However, reducing crime and making our communities safer is not just about having low crime figures.
"We know there are areas where we can work with partners and improve people's quality of life which might not be reflected in crime statistics."
The force said the summer period saw a rise in crime in some areas of Devon and Cornwall with more than 10 million people estimated to have been in the region at certain times.
This compares to a resident winter population of below two million.