Alien and witchcraft calls to Devon and Cornwall Police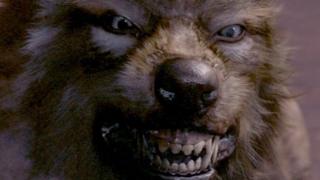 Reports of witches and ghosts were among the emergency calls Devon and Cornwall Police attended in the past three years.
Thirty-five reports citing various mythical beasts or extra-terrestrial activity were made since 2010, with officers investigating 18.
The police federation called for a public debate to discuss priorities and the screening of calls.
Police said they "graded every call according to risk to life".
Werewolf and alien
Officers attended reports including:
A customer refusing to leave a premises in Torquay shouting she was possessed by a ghost
Witchcraft in Redruth which had been "going on for months"
A man in Saltash who thought a caller was the ghost of Christmas past.
Officers gave "words of advice" to someone claiming he was an alien from another planet.
The details, released in a freedom of information request, revealed that a person who thought they were a werewolf and told the force they wanted to go running on the moors, refused assistance.
Reports which officers did not attend included a man who said ghosts were sitting on his living room chair.
Nigel Rabbitts, chair of Devon and Cornwall Police Federation, said it had "continually raised concerns about demand versus resources", the need for "investment and training of staff who take the calls" and managing the public's expectations.
He said: "There should be a public debate as to what the public see as a priority, how resources should be distributed and what percentage of calls for service should be screened out."
A police spokesperson said: "While we would always encourage the public to call the police if they have a genuine cause or need, we would ask that anyone thinks very carefully before making an emergency call as a joke or prank."