Addenbrooke's patient died 'after treatment removed'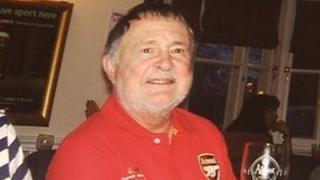 A hospital patient on the Liverpool Care Pathway (LCP) died of bronchial pneumonia as a result of treatment being removed, an inquest has heard.
Bob Goold, 69, of Stevenage, Herts, died at Addenbrooke's Hospital on 25 February last year.
He had been placed on LCP, which involves the removal of food, fluids and medication.
Home Office pathologist Nat Cary told the Huntingdon inquest the cause of death was a result of the withdrawal.
Mr Goold's family had raised concerns with the hospital about his final days, and are due to give evidence at the inquest later.
He had Alzheimer's for a number of years and had suffered a severe head injury in a fall down some stairs and was admitted to the Lister Hospital in Stevenage, the hearing was told.
He was transferred to intensive care at Addenbrooke's on 3 February, and placed on LCP on 18 February.
Mr Cary said head injuries, blood clots and Alzheimer's had contributed to Mr Goold's death, but the cause of death had been bronchial pneumonia as a result of active treatment being removed.
The hearing continues.