'Tiger' among big cat reports to Devon and Cornwall Police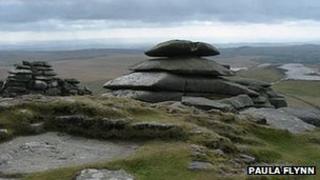 A tiger sighting was among 10 big cat reports to Devon and Cornwall Police last year, it has emerged.
The animal was reported at an Exmouth care home in January 2013.
Another Devon caller reported a "wild beast locked inside a room" of his house, while a "large cat knocked something over" in the premises of a caller in Helston, Cornwall, last May.
The force has received a total of 220 reports since 2000, with numbers peaking in 2001 with 30.
'Claw marks'
The details, released under the Freedom of Information Act, also revealed a "hunting man" from suburban Efford in Plymouth called to say he had seen a puma.
Four other calls concerned dead sheep which had been suspected victims of big cats.
One caller in Torrington, Devon, said he had seen claw marks on the backs of two dead sheep.
Danny Bamping of the British Big Cat Society said he knew of 40 reports of big cats in Devon and 30 in Cornwall last year.
"In Britain 75% of the reports are of big black cats, but the unanswered question is what they are.
"There's no doubt in my mind that they could be black leopards, but possibly a hybrid of a wild and domesticated cat.
"In the UK we could have a unique big cat which I find quite exciting."
In the 1990s photos and video emerged of a large panther-like animal in Cornwall.
Dubbed "the beast of Bodmin" there have been reported sightings on and off for 20 years.
Devon and Cornwall Police were unavailable for immediate comment.