Surrey's social care director Sarah Mitchell resigns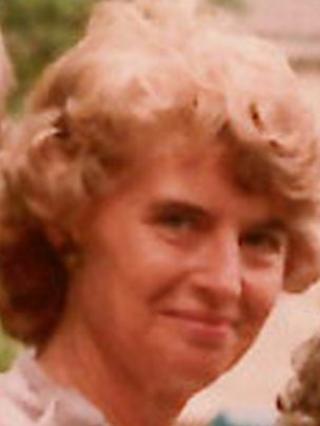 A council boss who apologised for departmental failings to help a woman who died after being left without food and medication for days, has resigned.
Surrey County Council said Sarah Mitchell, strategic director for adult social care, left for "personal reasons and by mutual consent".
In September, she issued an apology and said two staff had been suspended after a report into Gloria Foster's death.
Council leader David Hodge praised her work and said she would be missed.
"Sarah has personally led a transformation in the way that adult social care is offered in Surrey and is widely respected and admired for her approach to partnership working," he added.
"I would like to thank Sarah personally and on behalf of the council for all she has done for Surrey."
'Serious mistakes'
Ms Mitchell said: "I have been proud to work for Surrey for the last five years.
"I wish the council and colleagues in the NHS and the voluntary and independent sector the very best for the future and I thank my staff for all their tremendous hard work and commitment over recent years."
Mrs Foster, 81, of Banstead in Surrey, died last February after her care agency shut with no replacement, following a police and UK Border Agency raid.
She had been visited by carers daily until Carefirst24 closed.
A report by Surrey Safeguarding Adults Board into her death said "professional omissions" were made by a social worker in Reigate and Banstead and not questioned by the person's supervisors.
It said the "actions involved, or rather inaction, were not intentional or deliberate", but Mrs Foster's death "confirms that serious mistakes have serious consequences".
Following the report, Ms Mitchell said the council accepted it should have done more to help Mrs Foster and had already made changes to prevent anything like it happening again.