Mental health nurse at Luton facility took travel cash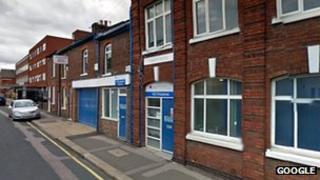 Activities at a mental health unit had to be cancelled because a team manager was taking cash from travel and petty cash funds, a hearing was told.
Frank Agha-Kuofie was employed by the South Essex Partnership University Trust in 2009 and 2010.
A Nursing and Midwifery Council panel heard he worked at one of the trust's units in Luton where took more than £500 for his own use.
Mr Agha-Kuofie, who was not at the hearing, was struck off.
The money taken by Mr Agha-Kuofie was from a float used to reimburse service users at Ace Enterprises, an employment and day service for people with mental health problems.
In striking him off, the panel said he "acted in his own interests and did not make the care of his clients his first concern".
"The panel heard evidence that service users were upset that they were not being reimbursed and some activities were cancelled due to insufficient money being left in the petty cash and travel funds."
Mr Agha-Kuofie was also found to have driven colleagues around in a car without a valid driving licence.