An Taisce Hinkley Point nuclear plant challenge fails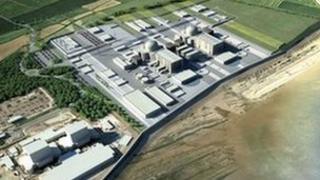 A bid by the National Trust of Ireland to quash a decision giving permission for a new nuclear power station on the west coast of England has failed.
An Taisce had challenged the legality of planning permission granted for Hinkley Point, Somerset in March.
The proposed site lies 150 miles (240km) from the Irish coast.
Dismissing the case at the High Court, Mrs Justice Patterson said the government had acted correctly.
Lawyers for An Taisce had argued that there was a failure to undertake transboundary consultation with the Irish people beforehand as required by the European Commission's Environmental Impact Assessment Directive.
In granting permission, the government had said such consultation was not necessary as it had already dealt with the potentially very severe impact that nuclear accidents could have, were they to happen.
The government's lawyers argued that transboundary consultation was only required in relation to significant environmental effects of which there was a "real risk" and not where there was only a bare possibility.
Dismissing the case, the judge rejected An Taisce's argument that the Energy Secretary Ed Davey had misdirected himself as to the meaning of the relevant regulations by not considering not "unlikely", but nevertheless possible, impacts of a nuclear power station's operations.
She also rejected a claim that there was a failure to comply with the regulations by not taking into account the possible impacts arising from unplanned or accidental effects of the development.
She said that opinions from a variety of expert sources provided a sound rational basis for Mr Davey's decision to grant planning permission.