MP pay rise of 11% sparks more anger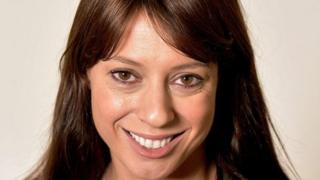 A growing number of MPs have voiced opposition to a proposed 11% increase in their pay.
One government minister says he would rather give the extra cash to local charities.
But why the fuss? Who wouldn't welcome a pay rise of £7,600 in 18 months' time?
It's because at a time of economic austerity, the recommendation to increase MPs' salaries is the last thing they want to have to defend.
The irony is that it was parliament that created IPSA - the Independent Parliamentary Standards Authority - that now sets the pay and perks of our Westminster politicians.
It's suggested bringing the annual salary of an MP to £74,000. It says that would be one-off increase to compensate for cuts in MPs benefits. But many East Midlands MPs are furious at the very thought.
The Leicester South Labour MP Jon Ashworth led the charge.
"This is absolutely crackers. It's crazy," he told me.
"It can't go ahead. You can't justify MPs getting 11% at a time of national austerity."
'Definitely no'
So how widespread is that view among our parliamentarians?
I contacted 30 East Midlands MPs with a straightforward question.
"Would they accept the proposed pay rise? Of the 15 who replied, not one said yes.
Erewash's Jessica Lee, a Conservative MP, said: "How could it be justified in the current economic climate?"
"Definitely no," said Ashfield MP Gloria De Piero.
Grantham & Stamford MP Nick Boles, a government minister, said he would "give any rise to local charities".
Natascha Engel, the Labour MP for North East Derbyshire, plans to give any increase to her local food banks
And Derby North's Chris Williamson said: "It's not a matter for me to accept or reject. The decision isn't in MPs' hands."
The Labour MP wants IPSA abolished. Maybe that's what the prime minister has in mind too.
'Cut number of MPs'
He told MPs that he expected IPSA to think again.
"Unless they do so, I don't think anyone will want to rule anything out," said the prime minister.
That's welcome news for Tory backbench MPs like Sherwood's Mark Spencer.
"I accept that Parliament may have shot itself in the foot over IPSA. It created it in the first place to take the issue of pay out of the hands of MPs.
"The real answer is to cut the cost of politics and the number of MPs," he added.
The other irony in all this is that IPSA claims its pay/benefits cuts package would be cost neutral: it wouldn't cost the taxpayer any more.
But that headline figure of an 11% pay rise makes uncomfortable reading for MPs and the public. If an independent body like IPSA can't come up with the satisfactory compromise, then who can?