Facebook groomer jailed for rape of 12-year-old girl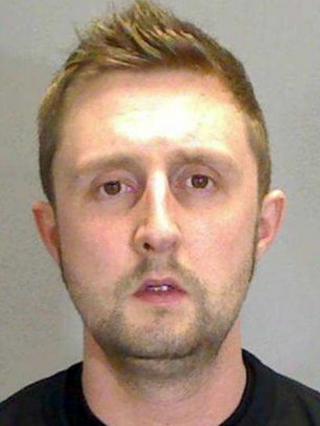 A man who admitted raping and sexually assaulting a 12-year-old girl he groomed on Facebook has been jailed for 10 years at Norwich Crown Court.
Robert Anderson Fulton, 31, of Southwell Road, Lowestoft, Suffolk, posed as a 19-year-old online.
He lured the girl to the Great Yarmouth area of Norfolk where he attacked her.
Judge Anthony Bate said Fulton would always pose a threat to the public and issued an indefinite sexual offences prevention order.
The measure will govern his behaviour in prison and his relationship with police after he is released.
'Prying eyes'
Fulton, who pleaded guilty to two counts of rape and a sexual assault, got to know his victim through Facebook, having not previously met her.
He attacked his victim on Friday 28 December last year.
Fulton was described in court as an "extremely manipulative and dangerous individual".
Judge Bate said Fulton would be put on the Sex Offenders Register for life.
Det Con Richard Wallis said at the end of the trial: "The victim has been left devastated by her ordeal, she is very vulnerable and is slowly coming to terms with what happened to her."
He urged parents not to be afraid to question their children on their use of social media.
"Parents need to adopt prying eyes and become much more mindful of the dangers the online world can bring," he said.