Eastern region youth services spend cut by £20m in two years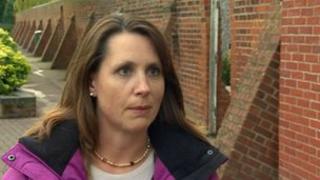 Youth service spending across the east of England has been cut by nearly £20m in two years, it has emerged.
By law, local authorities have to provide educational and recreational leisure-time activities for young people.
But they only have to deliver these services as far as is practicable.
Essex County Council, which has cut its youth budget, said such services were important but were among a number of areas competing for money.
Overall regional spending on youth services has reduced from £103.9m in 2010-11 to £84.2m in 2011-12.
Only Suffolk and Hertfordshire county councils have increased their youth services spending.
And some councils are planning to cut the amount spent on youth services still further.
The Conservative-run Essex County Council is consulting on proposals to reduce its spending on parts of its youth services by £3m in savings over the next two years.
Areas at threat include all of the county's 36 youth clubs, which are used by 5,000 people each month, the Essex Dance Theatre, the Duke of Edinburgh Award scheme and others.
'We absolutely do care'
Angela Hockley, a Duke of Edinburgh Award group leader, said: "It (the award scheme) is incredibly valuable.
"They get to build relationships in the community, they take part in physical exercise, learn new skills and, the best part, they go out on expeditions and team-build with their peers.
The Essex Police and Crime Commissioner Nick Alston has also voiced concerns, saying: "I am anxious about the fact that services for youth might be being cut because I feel it is very important."
He said youth services played an important role in "diverting" young people who "might be on the road to" crime or anti-social activity.
David Finch, leader of the Conservative-led Essex County Council, said: "We absolutely do care about youth service provision.
"But actually we are in a very difficult position. We are faced with a £235m savings target over the next three years. In addition to that, I've got to find £93m of £235m that next year.
"I've also got to look after 36,000 elderly people. I've got 1,000 young children in need of our care and protection.
"I have a limited budget and I need to spend that in the best way possible. We have to find savings across the piste."