Jobs lost at Marshall Aerospace and Defence Group as Suffolk base shuts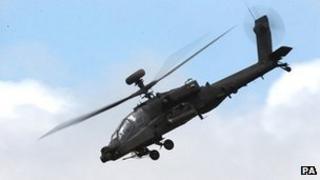 A defence engineering firm has announced it is scaling back its operations, which will result in the loss of up to 39 jobs with 200 more posts at risk.
Marshall Aerospace and Defence Group (ADG), based in Cambridge, said its facility in Mildenhall, Suffolk, would close early next year.
It added it was looking at cutbacks to other areas of the business.
The firm said voluntary redundancy and redeployment would be considered.
The company, based at Cambridge Airport, has held contracts with organisations including the Ministry of Defence.
In a statement, it said in 2005 it leased new premises at Mildenhall to work on lorries for the British Army, but that contract had now come to an end and another was due to finish in the first quarter of 2014.
As a result, Marshall said the site would be closed with the loss of up to 39 jobs over the next 12 months.
'Serious blow'
Additionally, it said its overall staff levels had grown from 1,800 to 2,200 employees since 2004, but its workload was now "easing back to more normal levels" and the firm therefore needed to reduce its staff "at all levels".
It said a further 200 positions were therefore being considered for cutbacks in Cambridge.
A full staff consultation has begun at both sites, with the company offering voluntary redundancy and redeployment options.
Terry Holloway, group support executive for the Marshall Group, said it was "sad" and "never easy" to put jobs at risk, but the company needed to remain "highly competitive".
He said engineering roles would likely be affected most, but redundancies were being sought "across the board".
Daniel Zeichner, Cambridge Labour Party spokesman and Unison official, said: "This is a sad day and a serious blow at one of Cambridge's major employers.
"The company will not have made this decision lightly - in the past when they have experienced periods when major work was hard to come by, they have been able to take the hit and keep their skilled staff in place for better times ahead.
"This is a rotten run-in to Christmas for people at Marshall."