Former choirmaster John Lillis 'lenient' jail term increased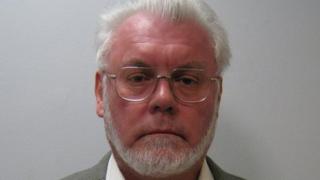 A former teacher and choirmaster who indecently assaulted two boys has had his "unduly lenient" jail term increased by two years.
John Lillis, of Arthur Road, Windsor, was sentenced to six years in prison in September for one count of attempted rape and six of indecent assault.
The 63-year-old's jail term was referred to the Attorney General's Office as "possibly unduly lenient".
His sentence was increased to eight years at the Court of Appeal.
The offences on the boys, who were aged under 16 at the time, took place between 1976 and 1982 at a house near St Dunstan's Catholic Church in Woking.
'Clear message'
Solicitor General Oliver Heald QC said Lillis had "committed an appalling breach of trust for a teacher with these sexual offences against two boys who were in his charge and entitled to be safe".
"I am sure people will be reassured that the Court of Appeal agreed that the six year sentence given to him was unduly lenient, and they have increased it to eight.
"Sexual crimes, whether committed many years ago or more recently, should be punished appropriately."
He added that the court had "sent a clear message that offenders who have behaved in this way in the past will face the proper consequences".
Lillis was convicted of one count of attempted rape and two of indecent assault following a trial at Guildford Crown Court.
He previously admitted four counts of indecent assault.