AstraZeneca announces new £120m Macclesfield site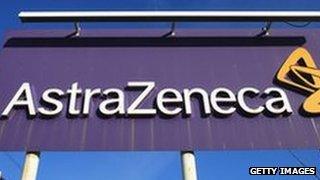 Pharmaceutical giant AstraZeneca are to open a £120m site in Cheshire to continue manufacturing a prostate cancer treatment drug in the area.
The development in Macclesfield will produce Zoladex, which has been made locally for more than 25 years.
The company said the site, due to open in 2016, would secure 300 jobs.
In March, the company announced the closure of the nearby Alderley Park research and development unit with the loss of about 700 jobs.
David Smith, executive vice-president for operations at AstraZeneca, said that having "considered a number of options globally, we believe it is the right choice to build the new facility in Macclesfield".
He said the town had been "home to Zoladex manufacturing - and the expertise that goes along with it - for many years".
The company has previously announced the closure of the Alderley Park unit and a laboratory in Brixham, Devon, alongside the building of a new £330m global headquarters for the firm in Cambridge.
The Anglo-Swedish firm employs over 6,000 people in the UK and is the second largest drugs company in the UK after GlaxoSmithKline.