Campaign in Warrington targets counterfeit Christmas goods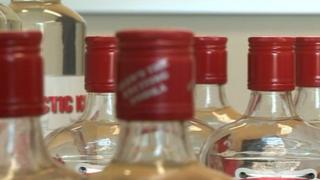 Trading standards are targeting fake goods sold at work and on social networking sites.
Warrington Council is warning of the dangers of counterfeit goods, and how to report them to the authorities.
The Cheshire council has seized 100,000 fake items in the last year including vodka and labels such as Armani, Gucci, Chanel, Ralph Lauren, Superdry and Ugg.
They are focusing on Facebook and the workplace where counterfeit items are sold.
Public protection manager Peter Astley said: "There's been a big increase on people selling to their networks on Facebook.
"It seems innocent but we've found there's a lot of products changing hands there. Some often very unsafe products, too."
Councillor David Keane said counterfeit goods could pose risks to health "because counterfeit manufacturers don't often comply with strict quality standards or safety checks the way legitimate brands do".