Search for US stairwell death woman Lynne Spalding 'flawed'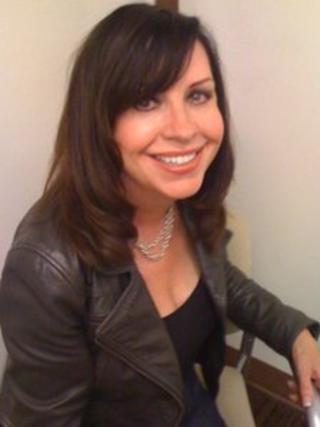 The police search for a missing British woman whose body was eventually found in the stairwell of a San Francisco hospital was flawed, the local sheriff has admitted.
Lynne Spalding, 57, from Haswell, County Durham, was being treated at the city's General Hospital when she disappeared on 21 September.
Her body was found 17 days later in one of the hospital's exterior stairwells.
Sheriff Ross Mirkarimi said he wanted to make sure it never happened again.
Ms Spalding, who moved to San Francisco several years ago, was being treated for a bladder infection at the hospital.
Following her disappearance, the hospital was searched and police opened a missing person investigation.
Sheriff Mirkarimi told reporters at City Hall that deputies searching for Ms Spalding had failed to look in all the stairwells.
They also had the wrong racial description for the mother of two and waited days to share surveillance footage.
"She could have been anyone's loved one, which is why the gravity of the situation is not lost on any of us,'' Sheriff Mirkarimi said.
`"What happened to Miss Spalding Ford should not have happened to anyone.''
Ms Spalding's family has previously criticised the slow progress of the police and hospital investigation into how she was able to remain missing for so long.
Ms Spalding, who was mother to a 23-year-old daughter and a son, aged 19, had worked in the travel industry.
The local medical examiner has yet to say how she died.