Grimsby crematorium funerals can be broadcast on internet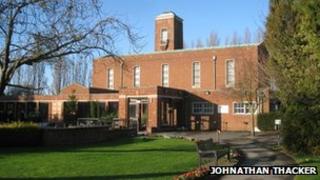 A crematorium's funeral service could be streamed over the internet to people unable to attend, if a family wanted to do so.
The new system has been installed at Grimsby crematorium, North East Lincolnshire Council said.
A webcam would allow the funeral to be streamed over the internet for family and friends to watch from afar.
The online broadcasts would not be available without entering security details known only to the family.
Funerals would be filmed from the rear of the chapel and it would not intrude on personal grief, the council said.
Councillor Ray Oxby said the changes would make "the final tribute a more fitting one".
Families can opt for the internet streaming from 4 November.