Fears over impact on North of health funding changes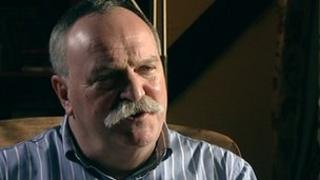 I'm on Sunderland's Pennywell Estate. Despite recent improvements, the area has faced challenges for years.
High unemployment and problems with anti-social behaviour have been the more obvious problems. But this is also an area of health challenges.
Smoking, obesity and alcohol use are all higher than average - here that is shortening lives.
Life expectancy for women is three years under the UK average - if you're a man here you'll likely to live five years under the average.
But there are fears Sunderland could lose more than £40m in health funding.
'Cutting provision'
NHS England is reviewing the way Clinical Commissioning Groups are funded. At the moment deprivation is a key factor in deciding who gets what. But that could change.
One idea is to scrap the deprivation factor and instead fund areas based on the health needs of the whole population.
In practice this could mean areas with large numbers of elderly people get more money.
In the North East, Cumbria and North Yorkshire, the Royal College Of Nursing said the change would take £200m out of health funding.
Among that it said Sunderland could lose more than £41m, Cumbria £62m, Gateshead £21m and Newcastle £14m.
Dr Roger Ford, Chairman of the North East and Cumbria Local Medical Committee, said: "If it goes through inevitably Clinical Commissioning Groups will have to look at cutting some provision that they give now.
"That may be some of the community services, obesity clinics, smoking clinics."
'Secure footing'
But there could be winners as well as losers from this health shake-up.
A quarter of the population in the North Yorkshire market town of Hawes are pensioners.
Not only do many of them have complex health needs, they are spread out over 1,000 sq kms - it is expensive to provide health care here.
Clive West, practice manager at the Central Dales Practice in Hawes, said: "If they were to put the emphasis on age then it should benefit the practice enormously and help to put it on a secure financial footing.
"The cost of complying with rules and regulations falls disproportionately on us with very small teams to cope with it all."
NHS England said no decisions had been made about changing the health funding formula and would not be until a meeting next month.
See more on this story on Sunday Politics North East & Cumbria, Sunday 3 November, BBC One, 11:00 GMT.