Views sought on how Jurassic Coast is looked after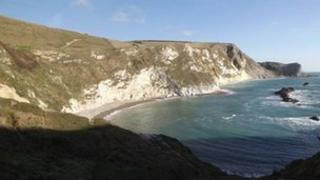 Residents near the Jurassic Coast are being asked to comment on how the World Heritage Site (WHS) is looked after.
The 95-mile stretch of cliffs between Dorset and East Devon is managed through a plan which is reviewed every five years.
The site is run by the Jurassic Coast Partnership which includes Dorset and Devon County Councils.
It said changes were needed to ensure the future protection, conservation and use of the World Heritage Site.
The plan covers coastal erosion, climate change, fossil collecting and visitor management.
Residents can view it in libraries, museums and visitor centres along the coastline.
Sam Rose, Jurassic Coast World Heritage Site Manager said: "The most important people are those who live or work on, or near it, and those who visit and enjoy it."
The coastline is one of just eight in the world to be awarded World Heritage Site (WHS) status by Unesco
The consultation closes on 30 December.