Tablet app helps Kent Police catch serial burglar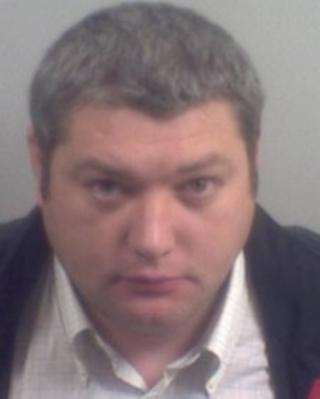 A serial burglar has been jailed after an anti-theft app on a tablet computer he stole was used to track him down.
Ion-Liviu Radita, 36, previously of Eynsford Road, Ilford, east London, took an iPad during a burglary in Camden Road, Sevenoaks, Kent in May.
The device had the Find My iPad app installed and police officers used it to track Radita to his home.
He was jailed for seven years after being convicted of conspiracy to commit burglary, at Maidstone Crown Court.
Radita, who is a Romanian national, had pleaded not guilty.
Kent Police said he stole more than 100 items of jewellery, laptops, mobile phones and cash during 11 burglaries in Dartford and Sevenoaks between 3 and 25 May.
'Calculated burglaries'
He broke into each property by smashing the back door or window and urinated on the bed at two addresses.
The force said a red Nissan Primera was spotted outside one of the homes and officers were able to prove that it was driven from Ilford to Kent at the same time as each burglary.
Det Con Bill Looker, of Kent Police, said: "Radita was calculated about the way he went about these burglaries.
"He knew what he was after - laptops, electronic devices and jewellery, which are items he knew he could move on quickly and make a quick buck.
"With the help of the Find My iPad app we were able to tie his location down to a small number of addresses and from there it was a case of using other tools available to us such as automatic number plate recognition (ANPR) cameras to keep tabs and track the car we knew was being used to commit these burglaries.
"The cameras proved the car was in the area of those burglaries at that time and was seen to go back to Essex after they were committed."