North East residents 'most unhappy'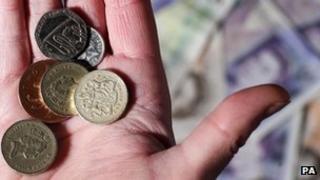 People living in the North East are among the most unhappy in England, new figures have shown.
The Office for National Statistics (ONS) asked people to rate their satisfaction, wellbeing, happiness, and feelings of being worthwhile on a scale of zero to 10.
Zero was counted as "not at all" and 10 as "completely".
Proportionately, more people in the North East than in any other region gave ratings of four or less out of 10.
Additionally, more people rated their anxiety as at a high level than in many other English regions.
The ONS said characteristics that could explain the low personal wellbeing included high unemployment, low disposable household income, and low life expectancy.
'Sad indictment'
Dr Joan Harvey, a chartered psychologist at Newcastle University, said: "Unemployment and its close and personal friend, insecurity about your work, are probably the reason for the low happiness rating.
"If you know the unemployment rate is higher you are going to be less satisfied with your life.
"It's not an enthralling place to be."
Unemployment in the region currently stands at 10.1%, as compared to a national average of 7.7%.
Gross disposable household income was also lowest in the North East than in any other English region.
The Trussell Trust, which runs a number of food banks across the region, said it had given out thousands of emergency food parcels in the past year.
It said demand had increased by 470% on the previous year, which it described it as "a sad indictment".
Dr Harvey said while it was important to have enough money to live on "you don't need mega bucks" to be happy.
"Friends and acquaintances are very important", she said.
"My psychological instinct is that the undue influence of unemployment is not as strong as it could have been.
"It does have an impact but this is attenuated by the fact that we are a friendly bunch of people up here.
"The quality of life is also better in other ways.
"If people think traffic jams are bad in the North East, they should try London."