Can Cleveland Police survive another damning report?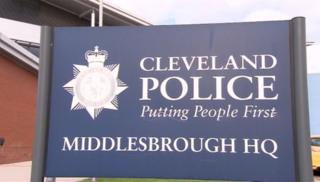 Cleveland Police has something of a history. Today's force started with the re-organisation of local government boundaries in the mid 1970's.
It was created out of a hotchpotch of former constabularies which in turn can trace their heritage back to local town law enforcement agencies - such as that of Middlesbrough, which back in 1853 only had a handful of constables to keep the place in order.
What marks Cleveland out is the number of recent scandals including allegations of corruption.
Few forces can boast of having their own Chief and Deputy Chief Constable arrested and sacked. Subsequent investigations also seem to be dogged with delays and escalating costs.
On Inside Out (Monday, 21 October 2013 at 19:30 BST on BBC One in the North East & Cumbria) we can reveal the findings of the Independent Police Complaints Commission investigation called Operation Pomeroy.
It's scathing about how police handled a kidnap investigation.
It found "a host of investigative failures", "mistakes, incompetence and alleged dishonesty" and "some of the basic principles of investigation… were flawed".
The report which goes back to events that started a decade ago also looked into how police then erroneously targeted the solicitor for one defendant by arresting him for perverting the course of justice.
James Watson received half a million pounds in compensation for what he was put through.
Taken on top of the ongoing Operation Sacristy, which has cost £4m already, and Operation Lancet that racked up £7m without any real conclusive outcome, the good people of Teesside have seen an awful lot of time and effort spent investigating their police officers compared to crime out on the street.
Stockton South MP, James Wharton says the force is now "drinking in the last chance saloon".
Jacqui Cheer took command of Cleveland Constabulary two years ago and says she has stopped the rot, lessons have been learnt and it's time to move forward.
Accountability and integrity within the police is a hot topic nationally at the moment with plebgate making the headlines again.
To be fair to Cleveland Police they now publish all allegations of misconduct within their ranks.
However details are thin on the ground about what the officers are alleged to have done. They are also not named.
As for accountability?
Well, as I write, there are five allegations listed. The outcome of four of them?... "Resigned prior to a misconduct hearing".
I guess we'll be none the wiser after all.