NCA drug raids in the Midlands and West Yorkshire lead to six arrests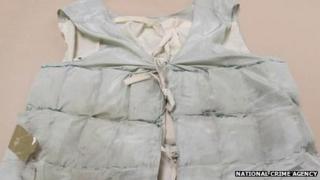 Six people have been arrested in National Crime Agency (NCA) raids targeting groups trafficking large quantities of heroin in UK and Europe.
The raids at 07:00 BST in the Midlands and West Yorkshire seized 95 kilos (210lbs) of heroin, the agency said.
The drugs were found in suitcases with false bottoms, books and specially adapted clothing, a spokesperson added.
Five men from the West Midlands and a man from Bradford, aged between 32 and 52, were arrested, the NCA said.
The men arrested on suspicion of being involved in the importation of heroin come from Stourbridge, Bordesley Green, Alum Rock and Bradford.
West Midlands Police, the Spanish Guardia Civil and other international law enforcement agencies also took part in the operation.