Pakistan minister Israrullah Gandapur killed in blast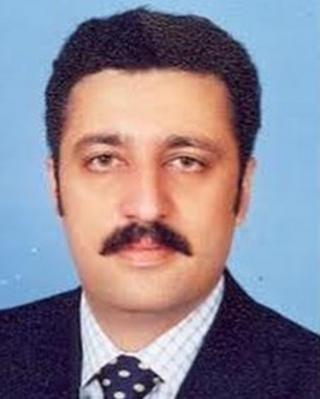 A provincial law minister and at least seven other people have been killed in a bombing in north-west Pakistan during the Muslim festival of Eid al-Adha.
Israrullah Gandapur was greeting locals at his residence in Kulachi village when a suicide bomber struck, witnesses said. More than 30 others were wounded.
Mr Gandapur's party governs Khyber Pakhtunkhwa, a militant stronghold, and backs talks with the militants.
There was no immediate claim of responsibility for the attack.
Last week the Pakistani Taliban leader told the BBC he was "open to talks" but would continue to target the US and its allies.
Mr Gandapur is the most senior member of former cricket star Imran Khan's Pakistan Tehreek-e-Insaf party (PTI) to be killed in a wave of attacks which have left hundreds of people dead in recent months.
The PTI posed a strong challenge to the Pakistan Muslim League which won general elections in May.
It narrowly failed to become the country's official opposition but did win most votes in Khyber Pakhtunkhwa and leads the provincial government there.
The party advocates starting peace talks with the Taliban, and also opposes US drone attacks on targets inside Pakistan.
'Crying for help'
The Associated Press, quoting senior police officer Mohammad Jan, reports that the bomber killed the guard at Mr Gandapur's residence before blowing himself up inside the guest room.
Mr Gandapur was taken to hospital in a critical condition but died on the way, he said.
"I saw so many dead people and injured people crying for help," said eyewitness Haseeb Khan, Reuters news agency reports.
Police have said that they fear casualty figures could rise.
Pakistan has seen a wave of bomb attacks in recent weeks, much of it centred on the Khyber Pakhtunkhwa capital, Peshawar.
Last week, two people were killed by a bomb which went off near campaigners against polio vaccinations in Pakistan. The blast struck a van near a hospital in the Budh Bher suburb of the city.
On 29 September an explosion ripped through a market in Peshawar, leaving at least 33 dead and dozens wounded.
Two days earlier, at least 17 people were killed in a bus bombing near the city.
In one of the worst attacks on Christians in Pakistan, a twin-suicide bombing outside a church in Peshawar killed at least 75 people on 22 September.