'Half of adults' in England experience loneliness
By Nick Tarver
BBC News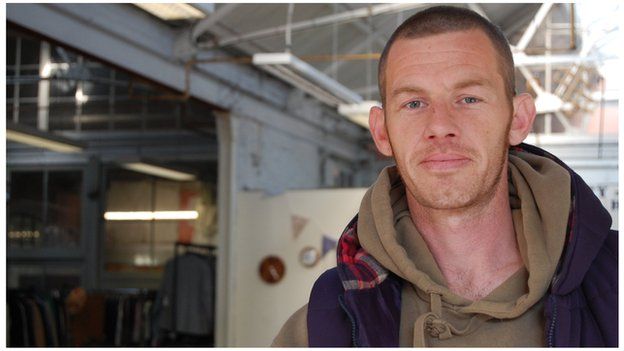 Almost half of all adults in England say they experience feelings of loneliness, according to a BBC poll.
Commissioned as part of the Faith In The World Week, the survey showed that 48% of adults feel varying degrees of loneliness.
It also showed that people who practise a religion feel lonelier than those who do not.
London is said to be the loneliest place with a figure of 52% compared to 45% in the South West of England.
The survey, which was carried out by polling company ComRes on behalf of Radio 2 and BBC Local Radio, also showed:
One in five people say they are more lonely now than they were 10 years ago
People who live alone suffer from loneliness more frequently than people who share their homes with others
And the highest number of people who live alone are those aged 65 and above.
He quoted figures from the Campaign to End Loneliness that suggested 800,000 people were chronically lonely in England.
Mervyn Kohler, a special adviser for Age UK, said he was not surprised by the results and believed that loneliness was a "serious problem".
"We find fairly horrifying the number of elderly people who feel the TV is their best friend," he said.
"Loneliness is on the increase for a variety of reasons, mostly because of the changing nature of society with families becoming split up as children move away."
So-called befriending schemes have become one way in which those experiencing loneliness try to meet others.
Liliane Mitchell said she suffered from loneliness when she moved to a new town, split up with her husband and was diagnosed with cancer all in a relatively short period of time.
She said: "Post-treatment we had a very severe winter and I was very poorly and housebound for three days.
"I thought, 'I don't believe this is happening to me, I'm on my own - totally on my own'."
She then joined a befriending scheme.
"They become friends, but it's different I think, because they want to be there and they want to help you," she said.
Homelessness can also lead to people feeling lonely and detached from society.
Matthew Fowler, 26, lives and works at the Emmaus Community, in Brighton, which helps homeless people.
"The loneliest I've felt would have been in the daytime when people are going about their business on their lunch breaks and work - going on living their lives - and I'm basically strolling the streets.
"That makes me feel really lonely and really detached from society."
Mr Kohler, from Age UK, said schemes which aim to help tackle loneliness have come under financial pressure in the current economic climate.
He said."Austerity undoubtedly has had an effect.
"In the context of public sector cuts, community centres and other publicly-owned meeting places are struggling to exist."
He said the problem needed to be tackled by "rekindling some of the local community glue that we can see operating in rural areas".
"However, I think the elderly population also have to change their attitudes and approach to this," he said.
"They have to make sure that they are joining in with local community activities and have a grip of modern technology to be able to communicate."
Related Internet Links
The BBC is not responsible for the content of external sites.