Fake police bank card fraudsters target Sussex residents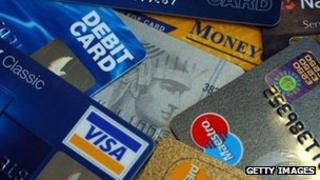 A scam spreading across the south east of England has seen two more people targeted by bank card fraudsters posing as police officers.
Police in Sussex said an elderly man in Eastbourne and a woman in Rye had been asked to hand over cash and cards.
They were told by the fraudsters their bank accounts had been compromised and money should be withdrawn for examination and given to a courier.
Earlier this month 10 residents in five towns in Surrey were targeted.
'Using a script'
Three of the calls were received just after 21:00 BST last Saturday.
Attempted thefts happened in Guildford, Woking, Pyrford, Burpham and Chobham.
Det Insp Rob Morland, of Sussex Police, said: "The people that call are working off a script... do not hand over any money and be alert to the fact that they may keep the phone line open and pretend to be the police if you try to report it.
"There have been many reports in Surrey and across the South East.
"If you get a call do not hand over money or your bank cards and details.
"Police officers would never have a reason to make such calls," he said.
The callers use a variety of stories including saying the person's bank card has been used by somebody they have in custody.
They then ask the card holder to phone the bank to cancel the card and say they will send a courier round to collect it.
The fraudster stays on the line and obtains the person's bank details while they think they are phoning the bank.
A courier then visits the victim's home, saying they have been sent by the police to collect the card.