'Underemployed' numbers rising in the Midlands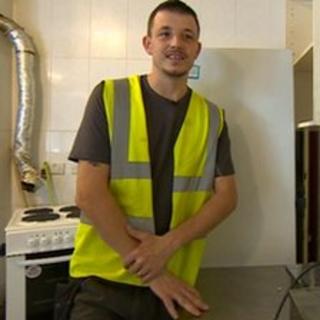 "I'd love to have a permanent job with a company van and not to have to worry about the cost of petrol to and from a job.
"Last year, I spent in excess of £100 per week to get to work and home just in petrol. Then there's full rent and council tax, then food. There's nothing left after. And I get £13 an hour when in work; how others survive on temporary work I don't know."
This, in his own words, is the story of James Harrison, an electrician from Shard End in Birmingham. The problem for him and many thousands of others is that finding a full-time job is easier said than done.
According to recent figures from the Office for National Statistics, Birmingham's employment rate of 57.7% is the lowest in the UK.
The ONS says 116,000 people in the West Midlands work part-time who would like permanent full-time jobs (up from 104,000 in the year to March 2010).
ONS reports a further 48,000 people are in temporary jobs because they cannot find permanent work. Put it all together and you find 167,000 people in the West Midlands are doing significantly less work than they want to.
Add to that the latest ONS regional unemployment figure of 267,000 and we can see that 434,000 West Midlanders are either underemployed or unemployed altogether.
'For hard working people'
Crunching these numbers inevitably takes some of the shine off the remarks by David Cameron in one of my recent party leader interviews. He said 37,000 new jobs had been created in our region alone over the past three years.
The keynote theme of the Conservative Party Conference has become something of a mantra for Tory politicians these days: no sound-bite is complete, it seems, unless they give it a mention.
The West Midlands MEP Anthea McIntyre is her party's spokesman on employment in the European Parliament.
Celebrating last month's reduction in the number of people eligible claiming the main unemployment benefit, she said: "It is great news that the number of people claiming Jobseekers Allowance is falling in the West Midlands.
"British business is rising to the challenge of creating jobs and Conservatives are determined to ensure that all hard working people benefit from the recovery."
The problem for people like James Harrison is that many of those would-be "hard working people" are not working hard enough.
Anthea McIntyre will be with me in the Sunday Politics Midlands studio this week, along with the Labour MP for Birmingham Selly Oak, Steve McCabe.
And I hope you will join us too, from the slightly later time of 11.15 on Sunday on BBC One Midlands.