Review into £17.5m West Midlands Police property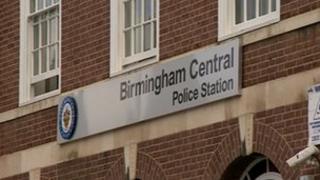 Police-owned property in the West Midlands, said to cost about £17.5m a year to maintain, is to be reviewed.
The Police and Crime Commissioner Bob Jones said the area's force had more than 140 properties.
He added the estate was developed to cater for a workforce that will have reduced by about 3,000 people between 2010 and 2015.
Mr Jones said: "We can't shy away from the fact we are in position where we need to make substantial cost savings."
Police station sales
All police buildings will be assessed over the next two years to see whether they are fit for purpose and all the reviews will ask for public opinion.
Plans were announced earlier this year to relocate administrative bases in Birmingham and move some services into the Civic Centre in Walsall.
On Wednesday it was announced Canterbury Road Police Station in Perry Barr, Birmingham, is to be sold. Its value has been estimated to be about £250,000.
Other previous announcements include the sale of police stations in Steelhouse Lane and Green Lane in Birmingham, and the building of two new custody blocks in Perry Barr and Sandwell.
This month police properties in Coventry, Dudley and Wolverhampton will be reviewed, followed by a review of a further four Birmingham properties in 2015.
Mr Jones said one option could see police in Coventry moving in with the city council.
'Keep police officers'
The review is headed by David Wilkin, director of resources, who said he was seeking "sustainable and flexible modern facilities".
"An example of this is the Bluebell Centre, Solihull, where the police front desk has moved into the council One Stop Shop and the feedback has been very positive from our communities," he added.
Remaining Sandwell and Solihull properties will be assessed in early 2016.
Mr Jones said in order to make savings, the force had to be innovative and creative in the way it provided services.
He added: "With 85% of our costs in police officers and staff, anything that can be saved from the remaining 15% can keep police officers and shift patterns."