East of England Ambulance seeks chief with leadership skill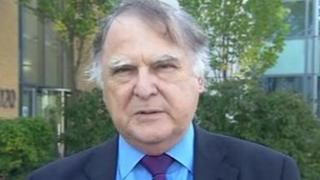 The interim chief executive of an under-fire ambulance trust was one of the five unsuccessful candidates to apply for the job, it has emerged.
NHS executive Andrew Morgan was brought in to run the East of England Ambulance Service Trust (EEAST) in December 2012.
The trust, criticised over poor response times, also rejected four other people for the permanent job.
EEAST chair Dr Geoff Harris said Mr Morgan would continue in the role as the search for a candidate continued.
Mr Morgan's previous posts included chief executive at NHS Norfolk & Waveney, NHS Bedfordshire and NHS Harrow.
Dr Harris said Mr Morgan had done "an excellent job in redirecting resources onto the front line".
"All the candidates interviewed brought different skills, experience, background and competences.
"But it was critical for us to find the right balance of skills to meet the challenges ahead.
"We are determined to find the right person to run the ambulance service.
"I have no preconceived ideas about where the successful candidate could be found."
He said the trust board would meet next week to decide "what more and what else to do and once we have found the candidate we will appoint".
The ambulance service covering Bedfordshire, Cambridgeshire, Essex, Hertfordshire, Norfolk and Suffolk had been criticised by patient groups and MPs who said staff were spread too thinly.