Bristol conman jailed for swindling website dates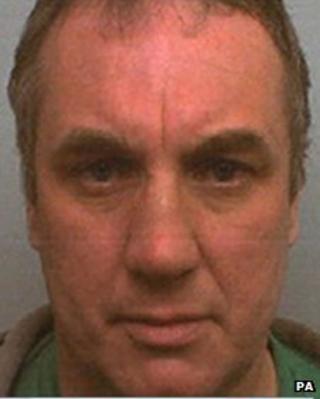 A conman who swindled money from "vulnerable" women on dating websites has been jailed for four years.
Bristol Crown Court heard David Brice, 48, from the St George area of the city, conned women from across the UK into handing over cash and property.
Brice pleaded guilty to six charges of fraud and one of theft. The offences related to women from places including Norfolk and Reading.
He was jailed in 2010 for three years after admitting similar offences.
The court heard the self-employed tyre fitter had "continued to offend like mad" after being released from prison.
He first conned a woman from Norfolk out of £250 and stole her Ford Fiesta. He was arrested and charged with fraud and theft.
Despite being on police bail and having appeared in court, Brice went on to swindle cash and property worth more than £7,809 from five more victims.
'Enjoy deceiving people'
Describing Brice as a "professional fraudster", prosecutor Ian Fenny told the court he had preyed on "vulnerable women" anxious to find a relationship.
"They are all mature women. One has learning difficulties, two have physical disabilities," he said.
"They were all looking for friendship through the internet. That was a frailty which the defendant preyed on."
Defending Brice, David Martin said his client did not exploit the women romantically or sexually and felt "genuine remorse" for what he had "put these women through".
But Recorder David Evans told Brice he had a "long, shameful history" of stealing from and deceiving people for his own gain.
"It seems clear that it is more than greed that motivates you," he said.
"You have acknowledged that deceiving others out of their property gives you a perceived thrill.
"In other words, you actually enjoy deceiving others. That is a most disgraceful character trait and one that you show no sign of casting off."