NHS whistle-blower guidelines published by NMC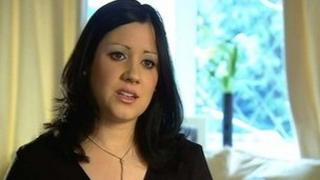 NHS staff who want to raise concerns about patient care are to be assisted with new guidelines issued by the Nursing and Midwifery Council (NMC).
Nurse Helene Donnelly, who turned whistle-blower to expose failings in care at Stafford Hospital in 2007 and 2008, has backed the guidance.
She said health organisations "needed to do more" to enable nurses to deal with any worries they had.
The NMC has made the guidelines available on its website.
It said the document provides additional resources for people who wanted to raise concerns, including information on organisations that could give "advice and support on how to take matters forward."
'Responsibility to speak out'
NMC chief executive Jackie Smith said: "We want a health and social care sector where all staff can raise concerns without fear of reprisals.
"Managers need to understand their professional responsibility also includes taking honestly raised concerns seriously."
Ms Donnelly, who gave evidence at the Stafford Hospital public inquiry in 2011, worked for six years in the hospital's accident and emergency department.
The inquiry looked at the reasons why failings in care were missed at the hospital.
She currently works as the ambassador for cultural change at Staffordshire and Stoke-on-Trent Partnership Trust, where she is a community nurse.
She said: "I want to encourage nurses and midwives to understand their own professional responsibility to speak out when they have concerns about standards of care.
"But there is much more that organisations need to do to make raising and dealing with concerns more straightforward."