Surrey council report into Gloria Foster's death 'due soon'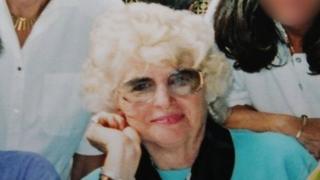 A report into the death of an 81-year-old woman who was left without food and medication for nine days will be published soon, the council said.
Gloria Foster, from Banstead, Surrey, died in February after her care agency shut with no replacement, after a raid by police and the UK Border Agency.
Earlier this week, some councillors criticised the length of time it had taken for the report to be published.
Surrey County Council said it should be released in the next fortnight.
The Surrey Safeguarding Adults Board has been looking into what happened.
'Lessons learned'
It follows a meeting of the council's adult social care select committee at which the opposition Liberal Democrat councillors tabled a written question on the investigation into Mrs Foster's death.
The widow was found by a district nurse suffering from dehydration and starvation nine days after Agency Carefirst24 was shut down.
She died in hospital two weeks later.
In May, Surrey Police said no criminal charges would be brought.
Hazel Watson, the leader of the Liberal Democrats, said she was very encouraged the report would "apparently be published soon".
"It's taken seven months to get to that stage, which is far too long," she said.
"Hopefully we'll know what happened, and why she died and if there are any lessons to be learned to avoid similar circumstances happening in the future."
Ms Watson added: "The important thing is we need to know the facts.
"What we don't want is another person to die in tragic circumstances like this."