Sony 'pays games intern £4,600' in minimum wage case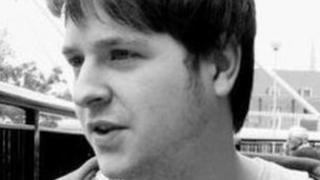 An intern who helped make computer games for Sony says he has been paid £4,600 after complaining he should have earned the minimum wage.
Chris Jarvis, 25, started an internship at Sony Computer Entertainment in Cambridge in 2012 and expected only to be paid his travel expenses.
But when payment of those expenses was "delayed", Mr Jarvis, from Milton Keynes, said he should be paid as he was working the hours of an employee.
Sony declined to comment on the matter.
Mr Jarvis took on the internship after graduating from the Norfolk University of the Arts in game art and design.
'I was mistaken'
He said: "I knew that it was an unpaid internship. At the time I was living off my student loan and overdraft but this was what I really wanted to do and the offer was the only bit of feedback I had got from all the applications I had sent off.
"It was to get the experience and to learn the skills."
During the first month he said he worked from 09:30 to 18:00 and from 10:30 until 18:00 during the second two months. The daily commute between Milton Keynes and Cambridge took up to four hours and cost him about £20 in fuel.
After training, he said, he and other interns were doing the job under the supervision of a manager.
When his travel expenses were delayed he researched how to go about getting the money he was owed.
He told Sony he believed he qualified as a worker and that he should be paid a minimum wage.
"They told me I was mistaken and wrong and told me I did not have to be there," said Mr Jarvis.
Now a lead graphic designer for a Milton-Keynes-based company, Mr Jarvis says he has received £4,600 from Sony before an employment tribunal was held into the case.
Jasmine Patel, specialist employment solicitor at Leigh Day, who helped Mr Jarvis with his case, said: "If someone is working set hours and is adding value to the company so that if they were not doing the task someone else would have to be paid to do it, then it is more likely they will be defined as a worker in law and therefore entitled to be paid."
Sony declined to comment on Mr Jarvis's case or its processes for dealing with internships.