Walthamstow police shooting victim discharged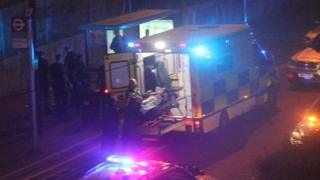 A man who was shot by police in east London has been discharged from hospital.
The 43-year-old man was injured in Hale End Road in Walthamstow, shortly after 20:15 BST on Tuesday.
He was treated for gunshot wounds to his arms and then taken by ambulance to hospital, where he was arrested on suspicion of firearms offences.
The Independent Police Complaints Commission is investigating the circumstances.
Scotland Yard said officers were responding to reports of a man seen with a handgun.
A Metropolitan Police spokesman said: "A non-police issue firearm has been recovered at the scene."
The force's directorate of professional standards has been informed.