Debt adviser jailed for preying on 'vulnerable' customers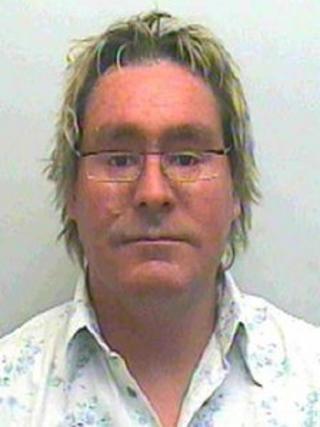 A self styled debt adviser has been jailed for bullying customers into remortgaging their homes and then pocketing the money for himself.
Matt James, who ran his business from a PO box address in Ottery St Mary, Devon, left the UK to live in Spain while his victims got deeper in debt and had their homes repossessed.
His debt advisory company was later exposed by BBC's Watchdog programme.
The 40-year-old was sentenced at Exeter Crown Court to three years in prison.
The court heard James stole more than £185,000 from six customers after they approached his debt advisory service for help in fending off creditors.
James, of Sible Hedingham, in Essex, offered to negotiate on behalf of his clients in order to reduce their repayments so that they could remortgage their homes, release the equity, and clear their liabilities.
But instead he simply transferred the cash into his own account to start a new life in Spain.
Victim heart attack
One of his victims suffered a heart attack and others were forced into bankruptcy.
All of the victims had their homes repossessed and spent years being harassed by debt collectors who should have been paid off with the money they gave to James.
The court heard that James paid off £16,000 of the debts of his first victim Andrew Lloyd but kept the rest of the £53,000 he raised by remortgaging Lloyd's home in Bristol.
Other victims included Thomas Marcombe, from Plymouth, who lost £35,000; Jeremy Carter, from Sussex, who lost £17,500; Colin Haynes from Portsmouth, who lost £51,000; Nigel Bate, from Cheshire, who lost £16,000 and Jennifer Blackman, from Bromley, south-east London, who lost £28,500.
James ran his business under his real name of Matthew St John Crossley but later used the aliases of Matthew Prevett and Matt James.
He also moved around the country to Alcester, Worcestershire and Essex as investigators closed in.
He was finally tracked down after a seven-year investigation led by Devon and Cornwall Police.
'Debt crisis'
James admitted one offence of fraud and five of obtaining property by deception between March 2006 and September 2008.
Judge Phillip Wassall told him: "You were canvassing business from vulnerable people who came to you looking for a solution out of their debt crisis. What they got was the opposite.
"They trusted you personally. You knew their situation but you preyed on their vulnerability."
After moving to Spain, James was investigated by Watchdog and his consumer credit licence was withdrawn in June 2008 by the Office of Fair Trading.
Defending James, Katherine Kelleher, claimed he had not changed his name to escape his customers but because it was easier to use than his original identity.