Weston Park V Festival medical staff treat more than 1,300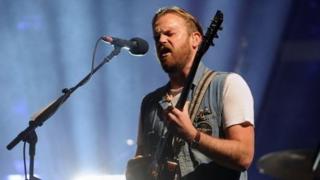 More than 1,380 people were treated by on-site medical staff at the V Festival in Staffordshire.
Thirty of them, including those who needed X-rays after falls, were taken to hospital.
Ambulance crews at the site in Weston Park were called out 279 times during the weekend event, the West Midlands service said.
Staffordshire Fire and Rescue Service said it attended 37 minor incidents, down from last year's 54.
Last year a 22-year-old man died at the festival and a woman aged 27 died after collapsing at the site.
Timothy Brockhurst, 22, of Stoke Heath near Market Drayton, Shropshire, died from a drug overdose, an inquest heard.
Rhiannon Morris, 27, from St Austell, Cornwall, died four days after collapsing.
The South Staffordshire coroner said there was no suggestion of drug involvement in that case.
The festival was also held at the park's sister site, Hylands Park in Chelmsford, Essex, on Saturday and Sunday.